The commandant of the Marine Corps, General David Shoup, presents

Sergeant James R. Cannon of India Company, 3rd Bn 4th Marines of Hawaii the Marine Corps Association Plaque and Gold Combat Marksmanship Medal.  Sergeant Cannon led his squad in a competition of 972 Marine Corps squads and was judged to "The Best in the Marine Corps."  The competition was held at Quantico, Virginia, in September 1963.  The presentation took place at the Sunset Parade at The Marine Barracks, 8th & I, Washington, DC.  As a result of winning these honors, Sergeant Cannon was promoted to Staff Sergeant by the Commandant of the Marine Corps. 

SSgt. Cannon later became a Marine gunner and led a Marine platoon in combat in Vietnam.  He retired as a Major in 1977 after serving as the Assistant Director for Reserve, 6th Marine Corps District, downtown Atlanta, GA.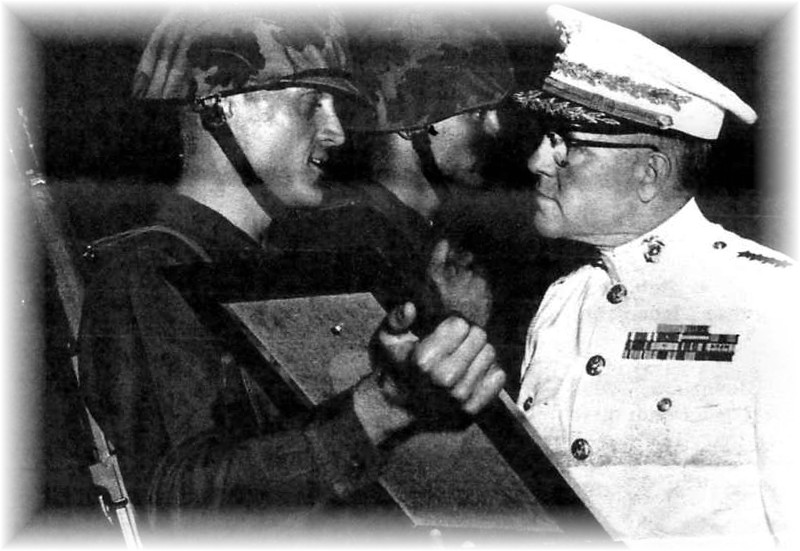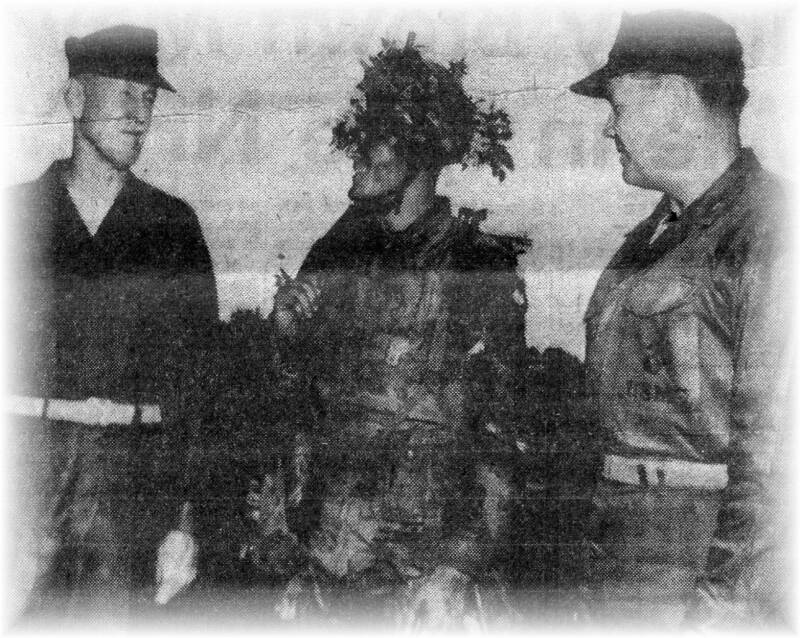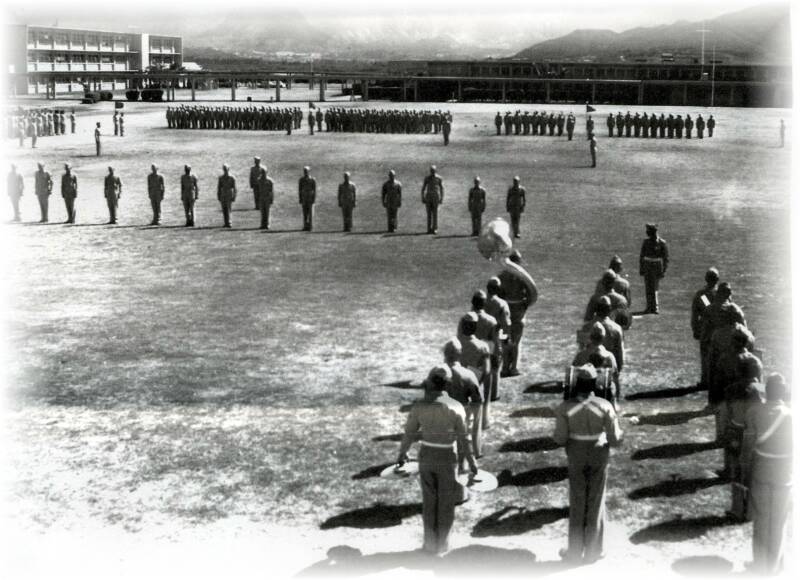 USMC Photo

On the Winning Team Again

Sgt.James Cannon from Fredericksburg,VA (center) chats with two Marine Generals during the 6th annual rifle squad Practice Competitipn at Quantico, VA. Sgt. Cannon's squad representing the 4th Regiment, 1st Marine Brigade in, Hawaii placed first in the competition for the third consecutive year.

Jim Cannon's Squad being honored by Battalion 3/4