ABOUT THE COMPETITION:

The Squad Competition consists of every aspect of a Marine rifle squad and every aspect of tactics (offensive and defensive):  discipline, marksmanship, history, map reading, patrolling, issuing orders, teamwork, M-79 grenade firing, anti-tank marksmanship, first aid, etc.

We were loaned the General's plane to come back to Quantico to compete.  At Quantico, we were observed every minute we were there.  High-ranking officers graded us on a live fire tactical exercise involving tactics, orders, marksmanship, chain of command, accomplishment of the mission, etc.

Another exercise was a night recon patrol.  We had umpires with us that graded us.  We had a helicopter assault with live fire, one team base of fire, two teams enveloped from left, cease base of fire on red smoke, move up, tie in from 4-8 on green smoke.  Then we were hit with tanks and we knocked it out with first rifle grenade  dead center. 

I personally trained these 13 men.  We won the competition by more points than any squad ever before.  Every man in my squad was meritoriously promoted.  My first team leader came to me as a private.  In two years, he was a sergeant.  He retired a Sergeant Major.  Don Hinman reminds me of that Marine.  Don would have made a fine Sergeant Major  if not an officer.

Jim

ANNUAL RIFLE SQUAD COMBAT COMPETITION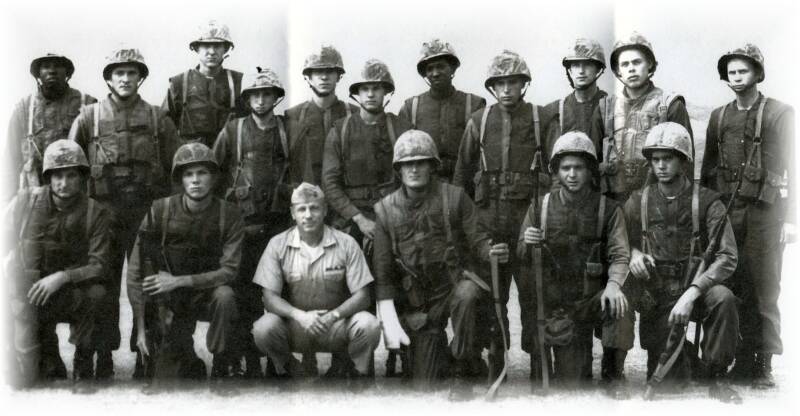 Sgt. James Cannon

(Later Major Cannon)