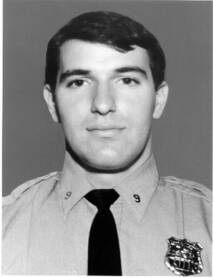 Vietnam Veterans Of Echo Company

            2nd Bn 3rd Marines

        April 1965 - October 1969

    Rocco Laurie

NYPD End Of Watch

        01/27/72

At a quarter to 11:00 on the night of January 27, 1972, two rookie

patrolmen, Gregory Foster and Rocco Laurie, were on their beat, poised on

this corner of 11th Street and Avenue B. As they stood, perhaps talking,

perhaps only pausing silently for a moment, three, or maybe four, men came

toward them across the intersection, parted to pass, then suddenly spun

around and unleashed a thundering volley of shots into the backs of the two

cops. As the pair went down, the men stood over them and fired again and

again - Laurie took six slugs, Foster eight. One of the gunmen fled North

up Avenue B; the others jumped into a getaway car and sped away. Hours

later the car was found idling by the L subway station at 14th Street and

First Avenue. Empty shells were found in the station itself, indicating

that the killers had fled, courtesy of the MTA, into Brooklyn. Foster died

instantly, Laurie on the operating table early the next day.

Two cops mercilessly assassinated was shocking enough, but Foster and

Laurie were only the latest victims of a nearly yearlong vendetta against

the NYPD. On May 19, 1971, patrolman Nicholas Binetti and Thomas Curry

flagged down a car at Riverside Drive and 106th Street for a minor traffic

violation. Suddenly, their patrol car was riddled by a burst of machine

gunfire from the car. Though gravely wounded, neither died. Two days later

patrolmen Waverly Jones and Joseph Piagentini, walking out of a project

called the Colonial Park Houses at 159-20 Harlem River Drive in Inwood,

were ambushed. This pair was not so lucky - the attack was fatal for both.

            Police Officer

New York City Police Department

      Killed in the line of duty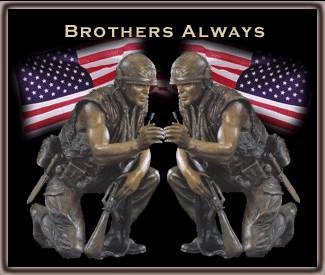 Click on Shield for history

The Rocco Laurie Middle School in Staten Island New York was nameed in Rocco Laurie's honor.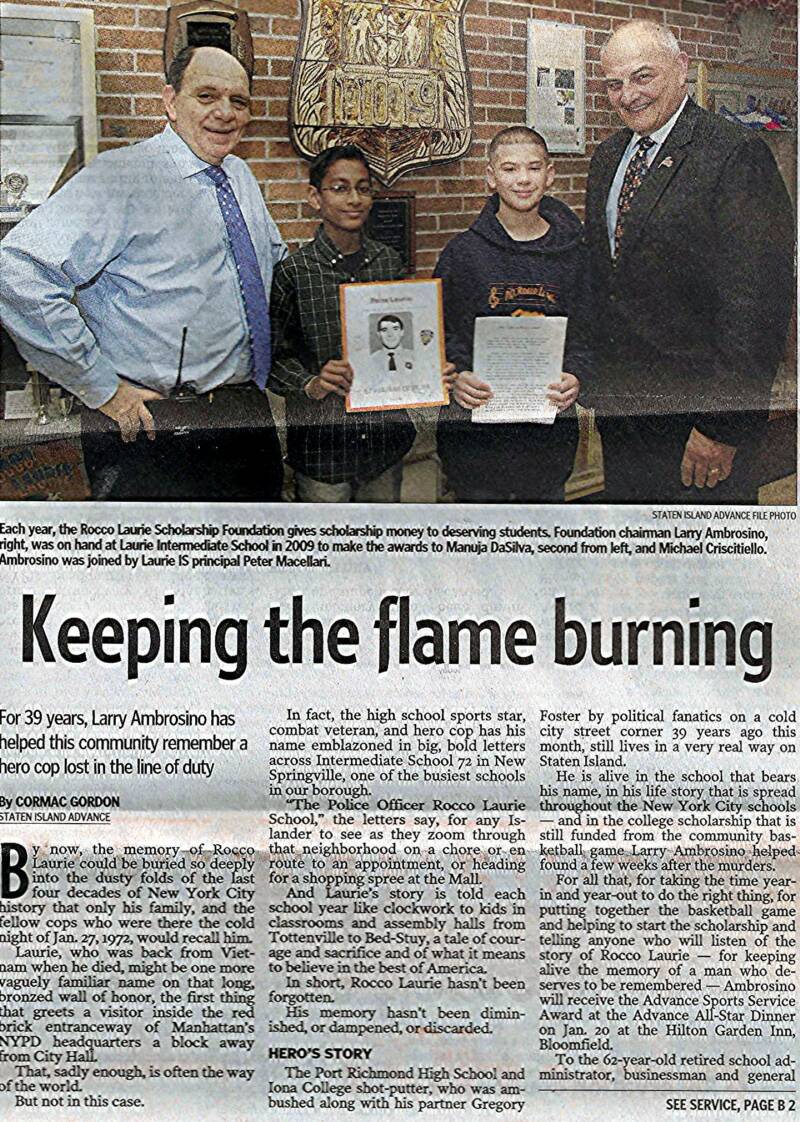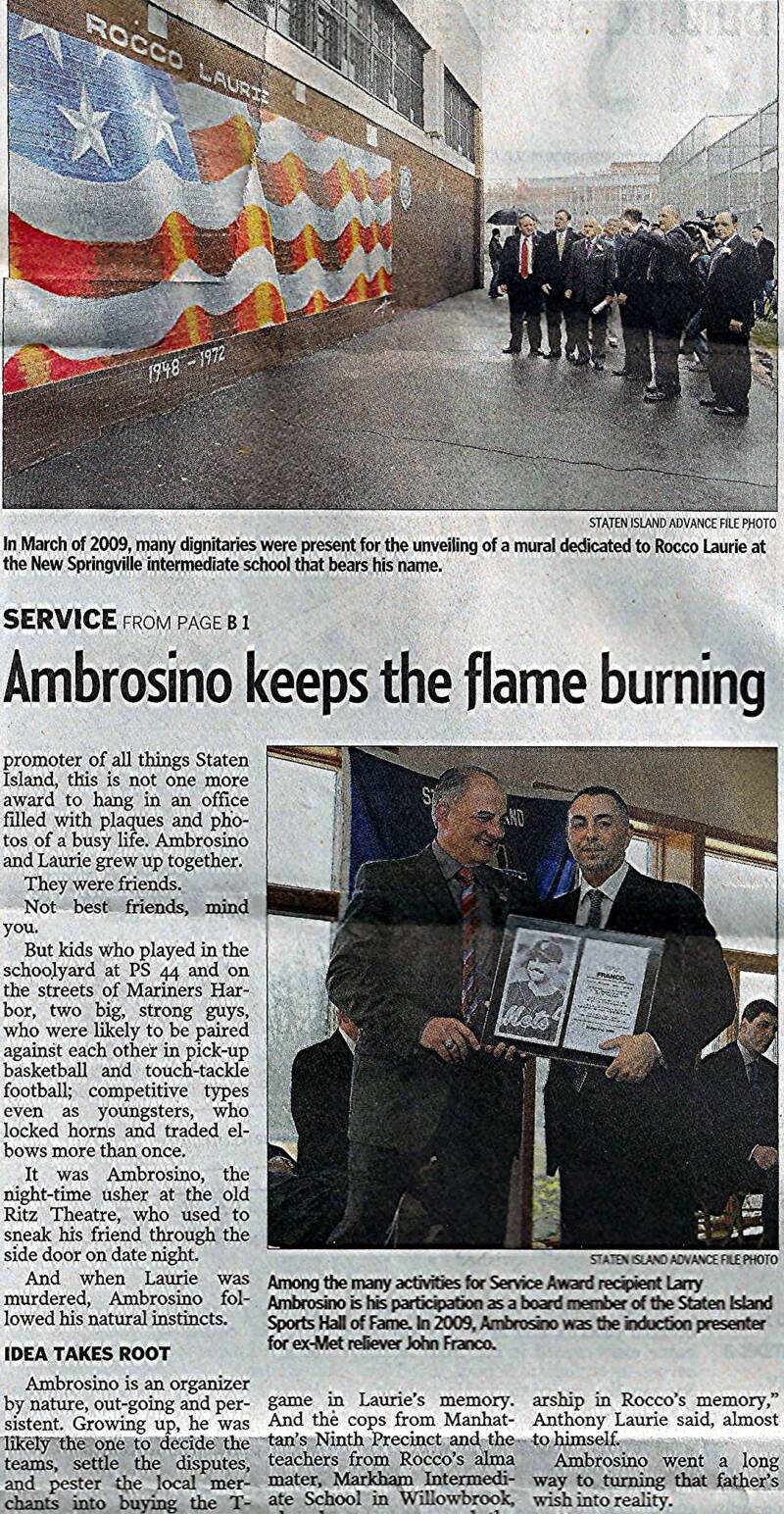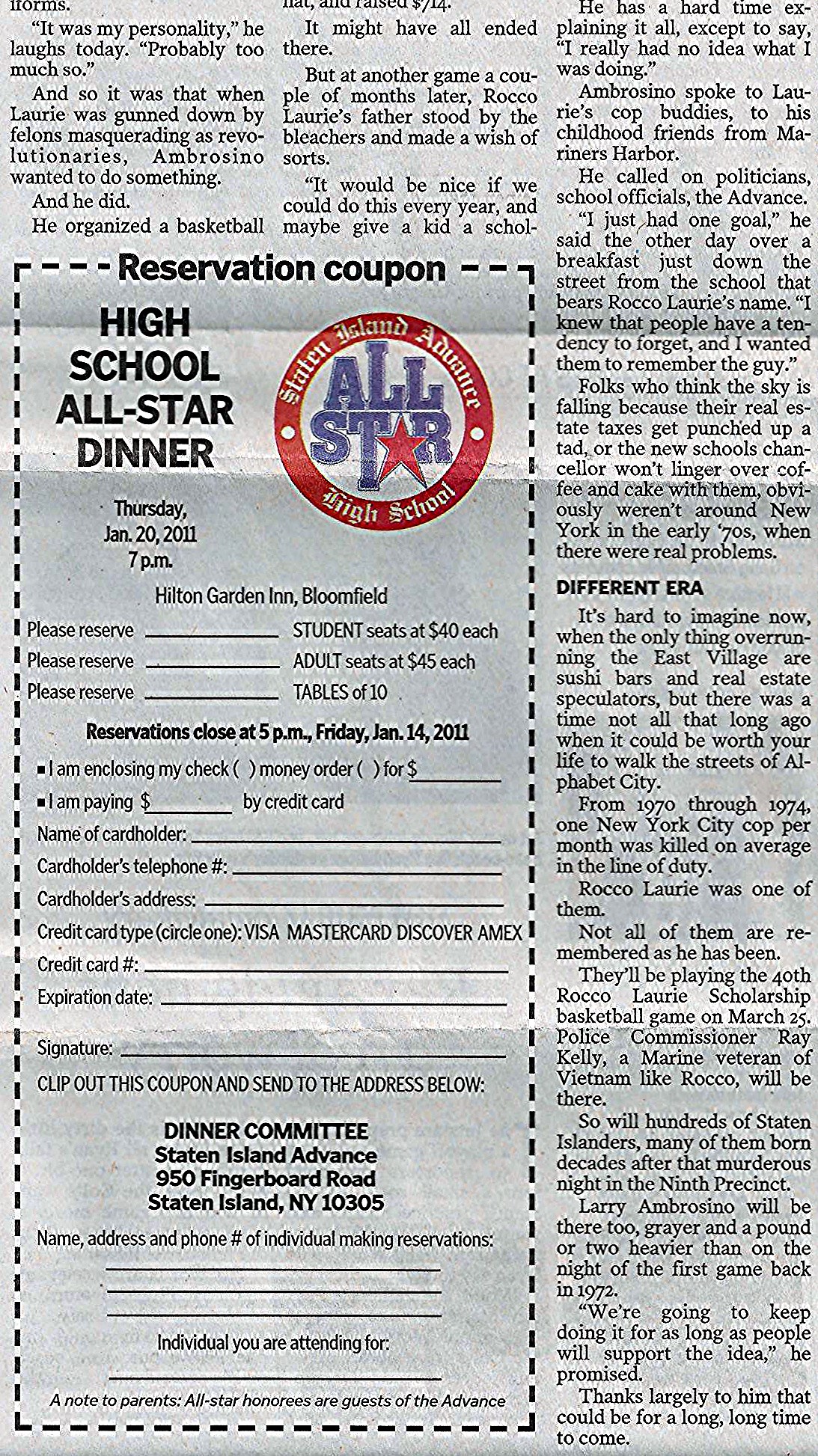 shirts that passed for uniforms

played a game, passed the hat and raised $714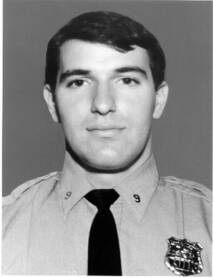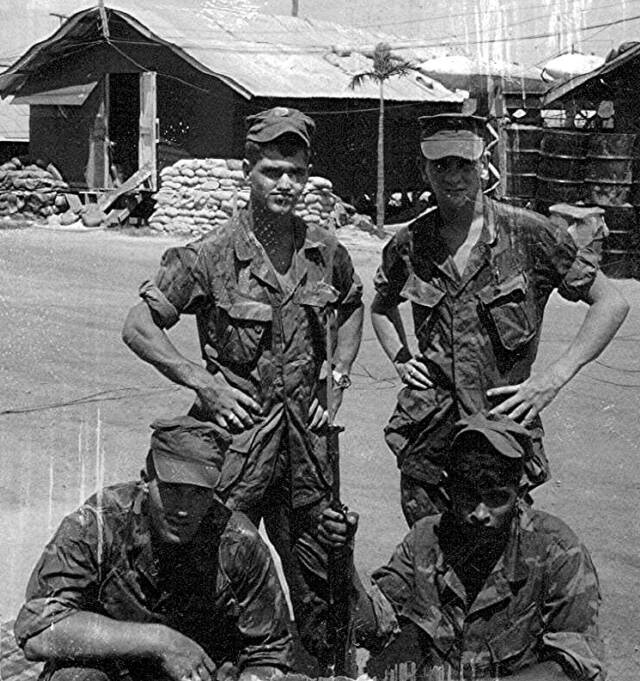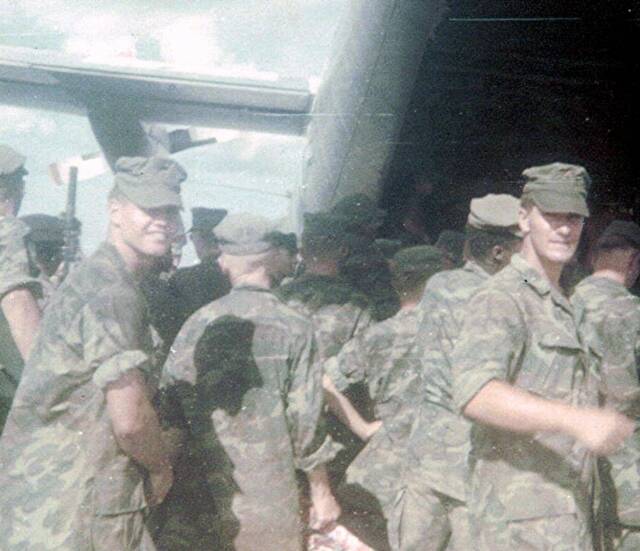 ROCCO LAURIE ON RIGHT

LEAVING VIETNAM AFTER TOUR

ONLY TO BE MURDERED BY SOME

SCUM BUCKET COWARDS.

Rocco Laurie NYPD

End Of Watch 01/27/72

(Murdered while on duty)

Paul Marquis Web Master

& proud member of Echo Company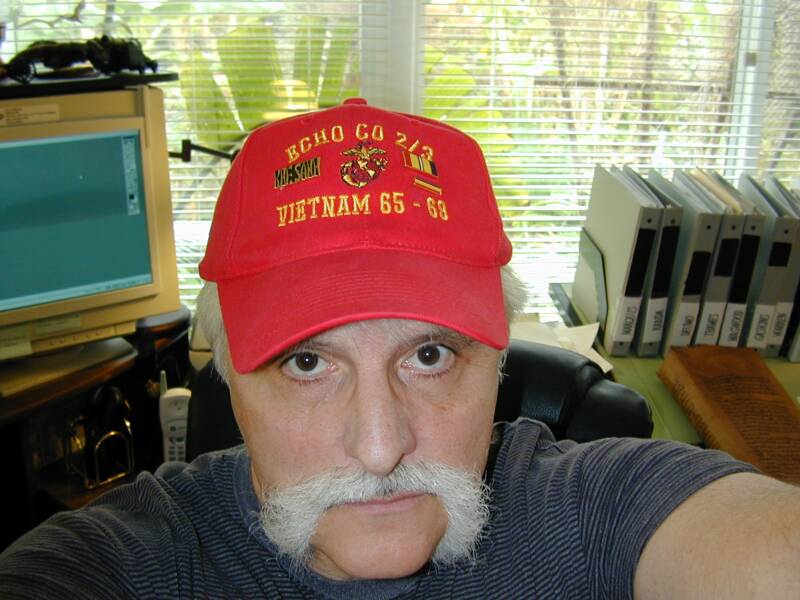 Rocco Laurie     Antonio Gonzales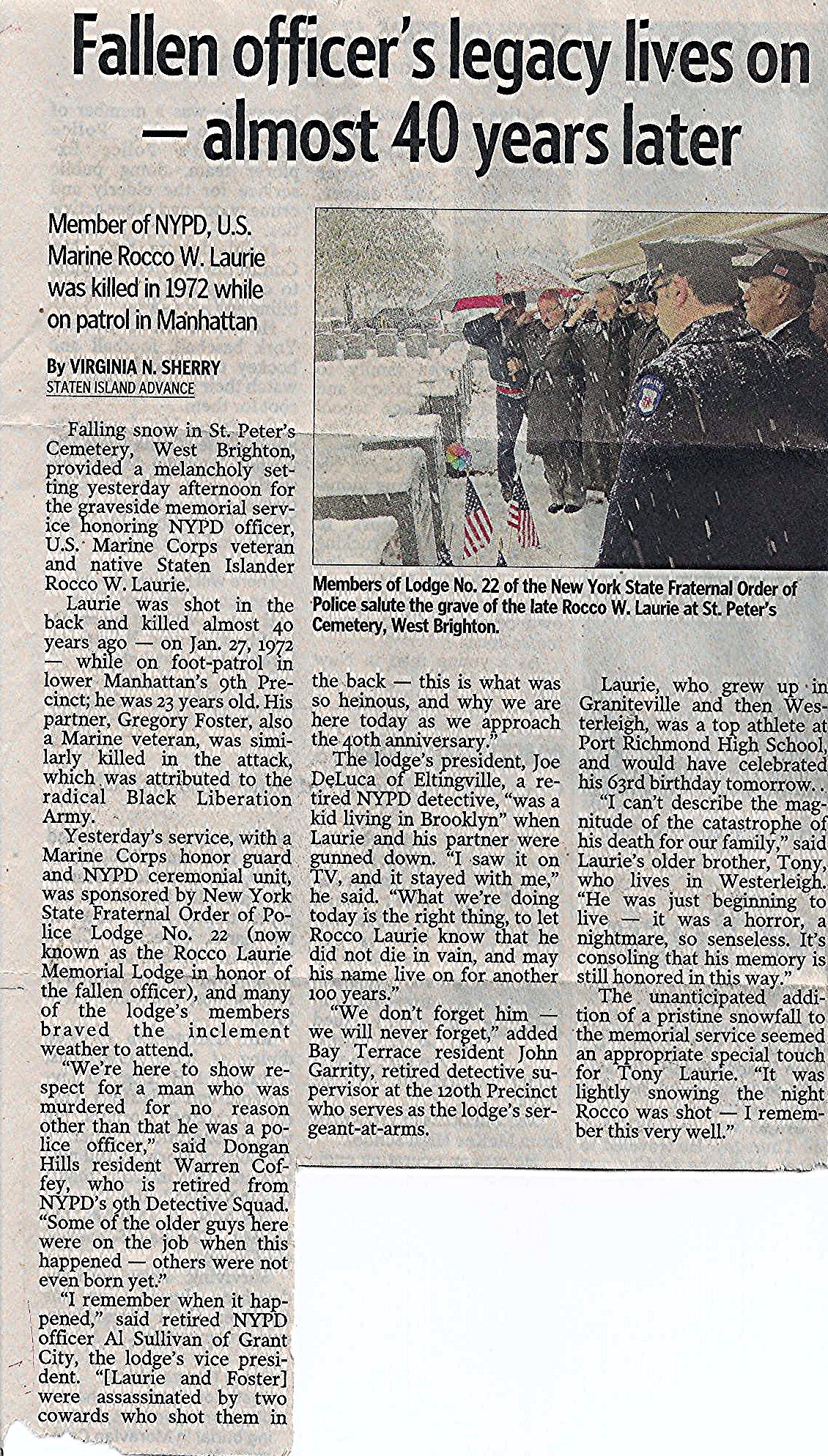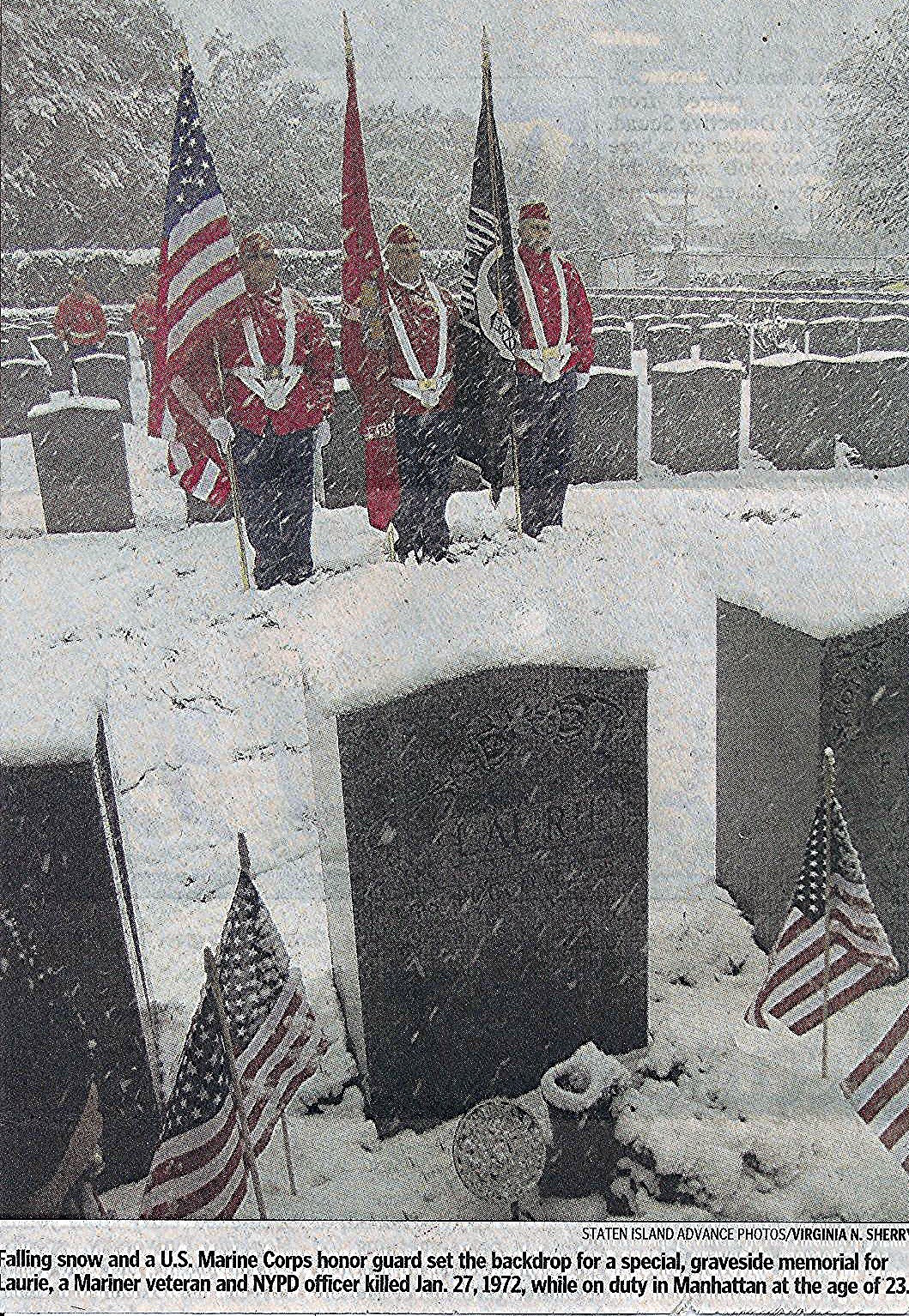 Click on Shield for history

News article submitted by James Benson Staten Island, NY

News article submitted by James Benson Staten Island, NY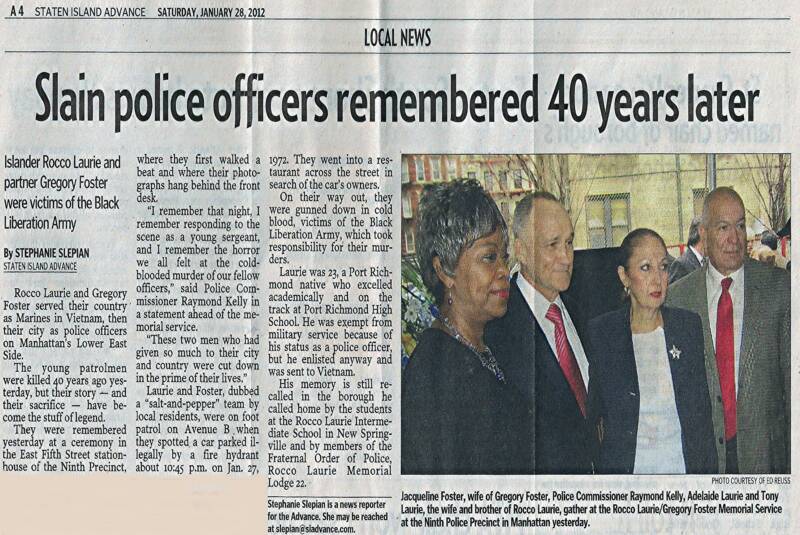 News article submitted by James Benson Staten Island, NY