Veterans Benefit Act of 2003 affects some surviving spouses

A recently passed law may provide income for thousands of unknowing surviving spouses of military retirees and other veterans. Public Law 108-183, the Veterans Benefit Act of 2003 signed into law by President Bush on 16 Dec. 2003, allows survivors of members who died of service-connected causes to retain Dependency and Indemnity Compensation if they remarry after reaching 57.

Previously, surviving spouses lost this entitlement if they remarried at any age. The only provision to regain the benefit was if the latter marriage ended in death or divorce.

Also, those who have already remarried (and were 57 or older when they did so) have until 16 Dec. 2004 to apply for reinstatement of their DIG benefits. The current entitlement is $967 a month. So far, this law has received little publicity.

Those eligible should apply as soon as possible as there was no mention that payments are retroactive. Contact the VA at 1-800-827-1000 for more information. Those with Internet access may download VA Form 21-686c at http://www.vba.va.gov/pubs/forms/21-686c.pdf.

Veterans Benefit Act Of 2003

JANUARY-MARCH 2004

Military Records DD Form 214s and Medical Records

NATIONAL PERSONNEL RECORDS CENTER MILITARY PERSONNEL RECORDS

9700 Page Blvd.; St. Louis, Mo. 63132-5100 (314) 801-0800, Fax: (314) 801-9195

A veteran or next-of-kin of a deceased veteran may initiate an online request for a DD 214 by visiting: http://www.vetrecs.archives.gov.

NOTE: Online submissions must be followed up with a signature that is mailed in by the veteran or next of kin. For those without online access, you may submit your request by writing a letter. Provide the veteran's full name, SSN, mailing address, daytime telephone number, applicable service number, branch of service, dates of service, type of information needed (e.g., DD 214, medical records), reason for the request and the veteran's or next of kin's signature on the request.

Do Not Send MMSR Certified Mail!

Necessary Signatures May Cause Delays

Certified mail requires that the person you designated on the envelope must sign it. If the individual is unavailable when the mail is delivered, the mail is then forwarded to the Quantico Post Office for signature and pickup. To avoid delays in processing your request, use the following format:

ATTENTION (RANK/NAME)

Headquarters, U.S. Marine Corps (MMSR-6)

3280 Russell Road, Quantico, Va. 22134-5103

Federal hiring of military veterans increases

Hiring of military veterans across the federal civilian work force increased in fiscal 2002, the government's director of personnel recently reported. In fact, hiring of veterans in the federal work force was up more than 19% over the previous fiscal year, Kay Coles James, director of the U.S. Office of Personnel Management, noted in her agency's most recent annual report to Congress, dated 30 Sept. According to the OPM report, 47,510 veterans were hired government-wide in fiscal 2002, compared to 39,874 hired the year before, representing a 19.2% increase. The OPM report noted that the percentage of disabled veterans in the federal civilian work force was 4.5% in fiscal 2002, a drop of 0.1% from the previous year. However, the percentage of veterans in the federal work force with 30% or more disability in fiscal 2002 was up 1.9% over the previous year.

The Defense Department hired 21,657 veterans in fiscal 2002, representing 45.6% of all new veteran hires across the federal government that year, according to the OPM report. Non-DoD federal organizations with the highest percentages of all new veteran hires in fiscal 2002 included the Veterans Affairs Department with 23.5%, and the Justice Department with 19.7%. In OPM's fiscal 2002 congressional report, James said she was proud of federal agencies' efforts in hiring veterans.

"With our military actively engaged in the fight against terrorism, we must not falter in our commitment to the employment of these dedicated Americans," James declared. "Nor can we forget," she continued, "that disabled veterans are heroes who have paid a price so dear that it will stay with them for the rest of their lives." The federal government employed 450,100 veterans during fiscal 2002, according to the OPM report.

VA to gain six new cemeteries

With a recent authorization to establish six new national cemeteries by 2008, the VA has begun the largest expansion of these national shrines since the Civil War. "Under President Bush's leadership, the VA is on the path to meet the burial needs of America's aging veterans," said Secretary of Veterans Affairs Anthony J. Principi. He said the VA will continue to provide America's veterans with a dignified and respectful final resting place, now and in the future.

The National Cemetery Act of 2003 authorizes the VA to establish new national cemeteries to serve veterans in the areas of Bakersfield, Calif.; Birmingham, Ala.; Jacksonville, Fla.; Sarasota County, Fla.; southeastern Pennsylvania; and Columbia-Greenville, S.C. All six areas have veteran populations exceeding 170,000, which is the threshold the VA has established for new national cemeteries. Each new cemetery will require 200 to 250 acres to serve the current and future burial needs of veterans. Development of these new national cemeteries will provide more veterans with a burial site within 75 miles of their residences.

The VA manages the country's network of national cemeteries with more than 2.5 million gravesites at 120 national cemeteries in 39 states and Puerto Rico, as well as in 33 soldiers' lots and monument sites. For more information on VA burial benefits, call 1-800-827-1000 or visit the VA web site at www.va.gov or www.cem.va.gov.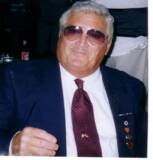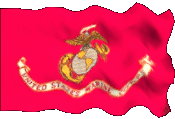 High Burial Benefits Urged

Higher Burial Benefits Urged

BY Miguel Navrot Journal Staff Writer

Families of veterans who die of service-related disabilities would receive more money to help bury their loved one under a proposal in Congress. Co-sponsored   by Rep. Tom Udall D-N.M., the Veterans Burial Benefits Improvement Act      would boost for the first time since 2002 money for Veteran's burial expenses.

Under the plan,families of vets who die of service-related disabilities would   receive $4.100.

They are currently paid $2,000. Burial benefits for families of veterans with disabilities not related to their service would increase from $300 to $1,270 under the proposal.

"Veterans made many sacrifices for our nation, but we must not forget their families did, too." Udall said in a statement.

A similar proposal introduced in 2003 failed. Udall's office had no estimates of the number of veterans who would benefit under the plan.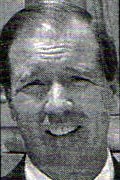 Combat Related Special Compensation

Goverment Grave Marker Requests Made Easier

VA News

Government Grave Marker Requests Made Easier

The Department of Veterans Affairs (VA) has revised its application form to make requesting a VA

grave marker easier. The new form, Application For Standard Government Headstone or Marker (VA

Form 40-1330), includes updated information about changes that expand eligibility for a government marker. The new form and instruction sheets also permit better communication between the VA and veterans' families. For deaths on or after 11 Sept.

2001, Public Laws 107-103 and 107-330 made government markers available for use on veterans'

graves that were already marked with privately furnished headstones or markers. Previous law

prevented VA from furnishing markers when a grave was already marked. The laws require the Secretary of Veterans Affairs to report to Congress by 1 Feb. 2006, on the effectiveness of this benefit and to

recommend whether it should continue. One of the changes made to the application form will allow VA

to report on this new benefit by tracking its use.

In Jan. 2002, the VA introduced a toll-free fax service for submitting applications that is available 24 hours

a day, seven days a week, as an alternative to regular mail. Instructions, as well as the fax number, 1-800

455-7143, are online at www.cem.va.gov. The application form on the website can be completed and printed for submitting by mail or fax. Direct any questions about a headstone or marker application to the VA Memorial Programs Service applicant assistance unit at 1-800-697-6947.

For planning purposes:

For those Echo Company Marines that want full honors at their funeral upon their demise and whereas the funeral Director may not have the proper number for assistance .........the number at HQMC is  866-826-3628.POC at this time is GySgt. WARFORD.

Semper Fi,

Jim

Full honors at your burial