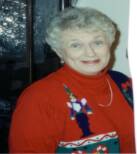 My brother was killed in Vietnam, May 31st,  1968.  He was my only sibling and little baby brother.  It took me over 32 years to finally get some answers and a bit of closure.  Through the help and reaching out of these wonderful marines, just like the ones who have started up this organization and website, I hold my brother, Rus' buddies up as my friends.  Especially the one who was with him as he died.  For the one real pain I had was not knowing if he died alone, or was with a friend.  Now, I know he was not alone.  Along with the rest of the guys connected with this organization, I hold them up as brothers, only a "brotherhood" like no other I have known or heard of.

The one objective of this organization, and website, is to not only connect old friends, but re-connect and reach out in peaceful times.  To offer a connection to the loved  ones who have lost their brother, son, sister, father, comrade, etc.  I know I am not the only one who lost someone dear to me, and wondered with many questions about their time over "there".  Were they alone?...befriended?...did they talk about their families?  so on and so forth.  Yes,...after all these years, there are possibilities of getting answers to the questions that may have plagued us.   And these wonderful guys are for the most part, the "keys" to getting that connection going.

I openly welcome anyone, who had a loss in Vietnam, to come forth and let me help them search for some of their answers, and/or to have the opportunity to "thank" someone who befriended their loved one.

I will be glad to correspond to anyone who would like to hear from me.  Afterall, this is where the bond ties us together.  What we share, after all these years.  This can be the one "vessel" to help stir you in the direction of some closure, and possibly lifelong friendships.

God Bless you

June Austin,

Questions, contact

Paul Marquis

Web Master

This page was last updated: June 19, 2012
                                                                      I AM A SURVIVOR

MY NAME IS SHEILA PHIFER SPLITTORF, ONE OF THE SURVIVOR RELATIONS OFFICERS.  MY BROTHER, FREDDIE JOE PHIFER, WAS KILLED IN ACTION IN QUANG NAM, SOUTH VIETNAM DECEMBER 11, 1967.  I WAS BUT A CHILD MYSELF.  AT THE AGE OF 10, I DID NOT UNDERSTAND WAR OR ANYTHING ELSE FOR THAT MATTER.  BUT WHAT I DID UNDERSTAND WAS THAT MY BROTHER AT THE AGE OF 19 WAS GONE.  TO THIS DAY MY HEART STILL ACHES.

I WANT TO THANK DON HINMAN FOR LOCATING MY FAMILY AFTER SEARCHING FOR US FOR 35 YEARS.  LITTLE DOES HE KNOW HOW MANY QUESTIONS HE HAS ANSWERED.  ALOT OF MY QUESTIONS AND FEARS WOULD STILL BE UNANSWERED IF HE HAD NOT PURSUED.  NOT A DAY HAD GONE BY THAT I DID NOT WONDER HOW FREDDIE WAS KILLED, HOW DID HE DIE?  DID HE SUFFER?  DID HE DIE ALONE?  WAS SOMEONE WITH HIM WHEN HE TOOK HIS LAST BREATH OR DID HE DIE INSTANTLY.  MANY PEOPLE DON'T UNDERSTAND WHAT A SURVIVOR GOES THROUGH, BUT I THINK ALL OF YOU GUYS DO!

AND I JUST WANT TO THANK YOU ALL SO MUCH FOR ALL YOU HAVE DONE AND FOR ALL THAT YOU DO NOW.  I JUST WANT DON HINMAN AND THE OTHER FELLOW MARINES TO KNOW HOW MUCH I RESPECT AND LOVE YOU ALL.  IT WAS A VERY EMOTIONAL TIME LAST YEAR AT THE REUNION, BUT IT WAS A HEALING TIME FOR MY SISTER AND MYSELF THAT WE HAVE NEEDED FOR A VERY LONG TIME.  I FEEL LIKE A VOID HAS BEEN FILLED IN MY LIFE BY GETTING TO DON HINMAN.  HE IS MY BROTHER AT HEART AS I KNOW THIS IS WHAT FREDDIE WOULD WANT.   MY HEART IS FILLED AND MY MEMORIES ARE FOREVER THERE.  GOD BLESS YOU ALL AND GOD BLESS AMERICA!!!!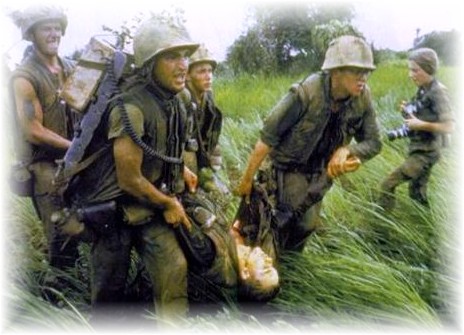 Former Survivor relations officers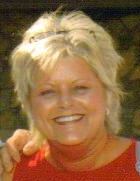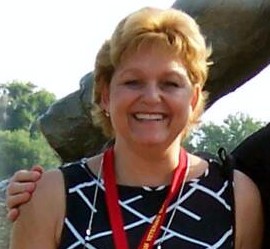 KIA/Family Survivor Unit Officer