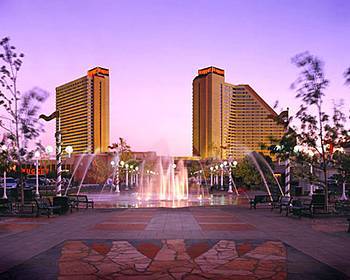 NOTE:

100 "New" Echo covers will make its debut at the Reno reunion in September, 2014. If all of the covers are not sold at the reunion, orders will be taken from members not in attendance and the covers will be sent to those who  wish to purchase. If there is enough interest a second order will be made.

Semper Fi,

Bill Smith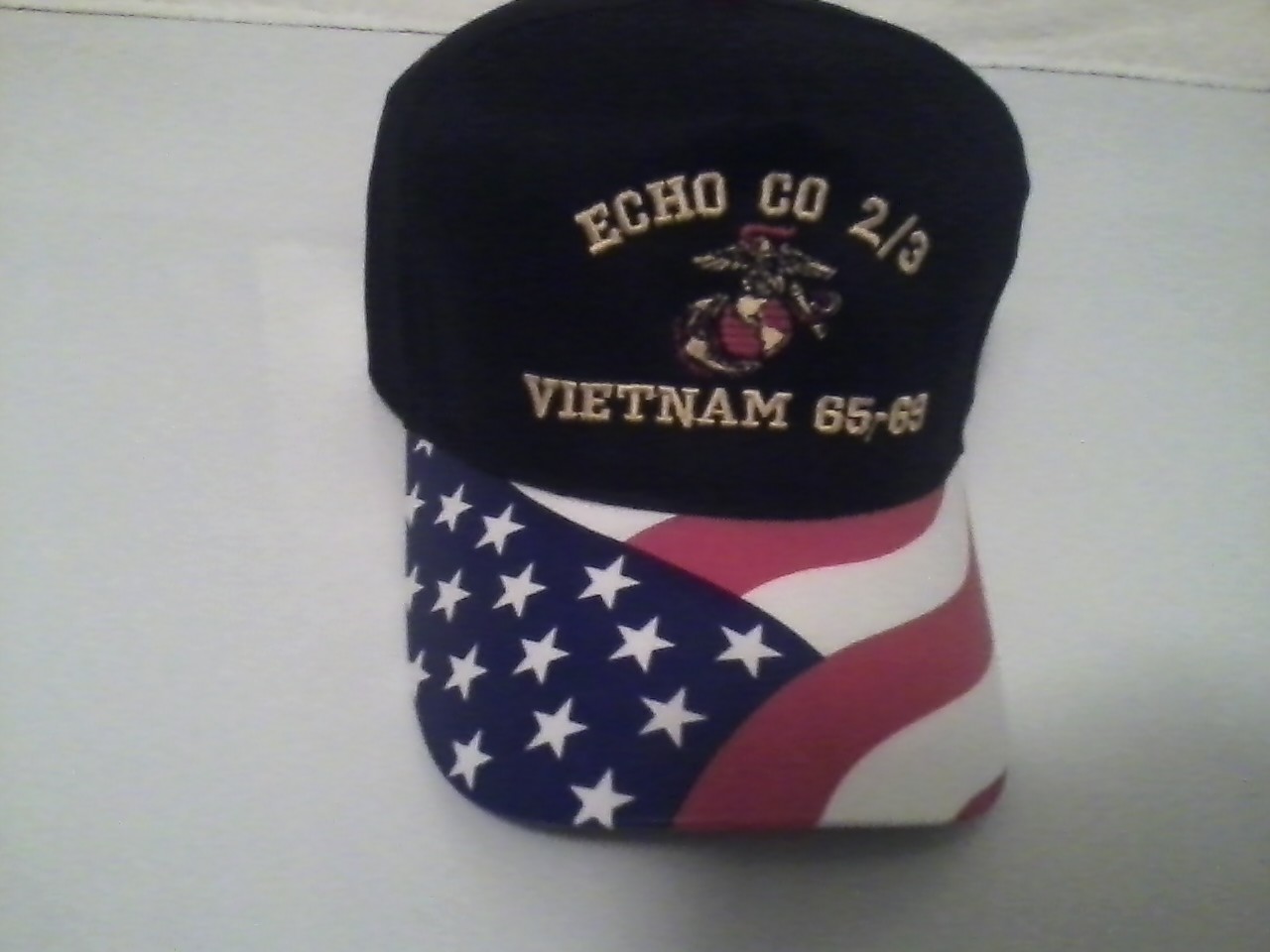 This page was last updated: September 13, 2014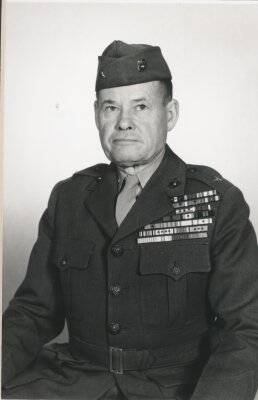 CHESTY SAY'S

Life, Liberty and the pursuit of ANYONE who threatens it.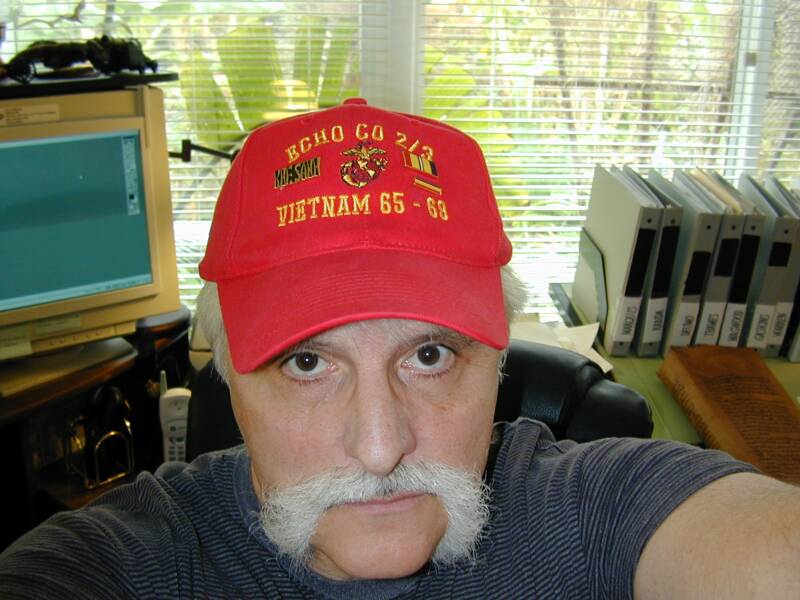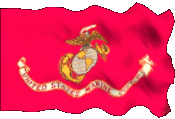 Paul Marquis

Your Web Master

John Ascuaga's Nugget

Reno/Sparks, Nevada

2014 Echo Reunion

John Ascuaga's Nugget

Sparks/Reno

Dates:

Sunday, September 21, 2014 to Thursday, September 25, 2014

Reunion Cost:

$100 per person

Make checks out to: Echo Company 2/3, 2014 reunion

Mail checks to:

John Eller

167 Leslie Drive

Hubert, North Carolina

28539

Room Rates:

All Echo rooms will be in the East Tower – (Sun – Thu) $45.00, (Fri – Sat) $59.00. These rates are

for single and double occupancy, plus 13.5% room tax and a $7.00 per room, per night fee that includes wireless internet, two (2) bottled waters per room per day, fitness center, valet and self-parking and airport shuttle. The $59.00 Rate is good for the Friday and Saturday before and after the reunion.

Reservation Method:

Telephone the Hotel direct, toll free 1-800-648-1177

Group Code:

GECHO

Cutoff Date:

September 1, 2014

Billing:

Individual On Own (all charges)

Reunion Agenda:

Sunday 9/21 – Check-in in the Central Pacific hospitality room to meet and greet.

Monday 9/22 – Officers meeting 1000 hours hospitality suite.

sightseeing on your own.

Tuesday 9/23 – Membership meeting in Central Pacific hospitality room at 1000 hours.

* Election of Officers for the following positions; Vice-President / Sergeant at Arms.

Review presentations (2) regarding the 2015 reunion location.

Time TBD - Possible exhibit/lecture from Marines stationed at Pickle Meadows. (awaiting word from the Sergeant Major).

sightseeing on your own.

Wednesday 9/24 – Banquet / Raffle at 1830 hours.

Colors will be presented by the Reno 2014 Devil Pups.

Weather:  Reno/Sparks, September,  High – 80's, Low – 40's. Reno averages 300 sunny days a year but a light coat/sweater is a good idea. 

Things to do:

Legends: just a few minutes from the Nugget is the new Legends at Sparks Marina. Offering shopping, dining and entertainment in a large complex next to a 77 acre lake. The center features unique themed restaurants, top brand outlet stores. Shuttle service between the Nugget and Legends will run twice daily.

Sparks Heritage Museum: Come explore the history of the West. Filled with historic photos and era-pieces; there is something for every explorer, gun slinger, and adventurer. Also, see special presentations and the history behind Sparks.

Truckee River Walk: Located downtown Reno, and it's a top Reno sightseeing spot. the Walk affords some of the best shopping in the city.

National Automobile Museum: Lets you travel through time like few other places. Like people, every car has a story, a little tale about who and where and why. Especially here, where antique, classic and one-of-a-kind wonders coexist in an automobile time warp.

Lake Tahoe: Just 45 minutes from Reno. Lake Tahoe offers you some of the most breathtaking scenery you can imagine.

Virginia City: Step back in time. Stroll along authentic board sidewalks, view historic churches, scores of 19th century homes, and quaint cemeteries. Visit Old West saloons, shops, museums, and ride a stagecoach.

Street Vibrations:  For those who love motorcycles the Fall Rally begins on September 24, 2014 thru September 28, 2014.

Virginia & Truckee Railroad Company

Enjoy a steam engine ride between Carson City and Virginia City (1.5 hours one way) on the Sisters in History route (Friday, Sat. Sun only)or take the Historic route from Virginia City to Gold Hill (daily) roundtrip 35 minutes.

Go to www.virginiatruckee.com/vt-schedule-fares-2 for information.

Reno Livestock Events Center:  This event of the Snaffle Bit Futurity sponsored by the National Reined Cow Horse Association will be on display from September 22, 2014 through October 4, 2014.  After you have this event down you can go to the newly opened Gilley's, located in the Nugget and ride the BULL!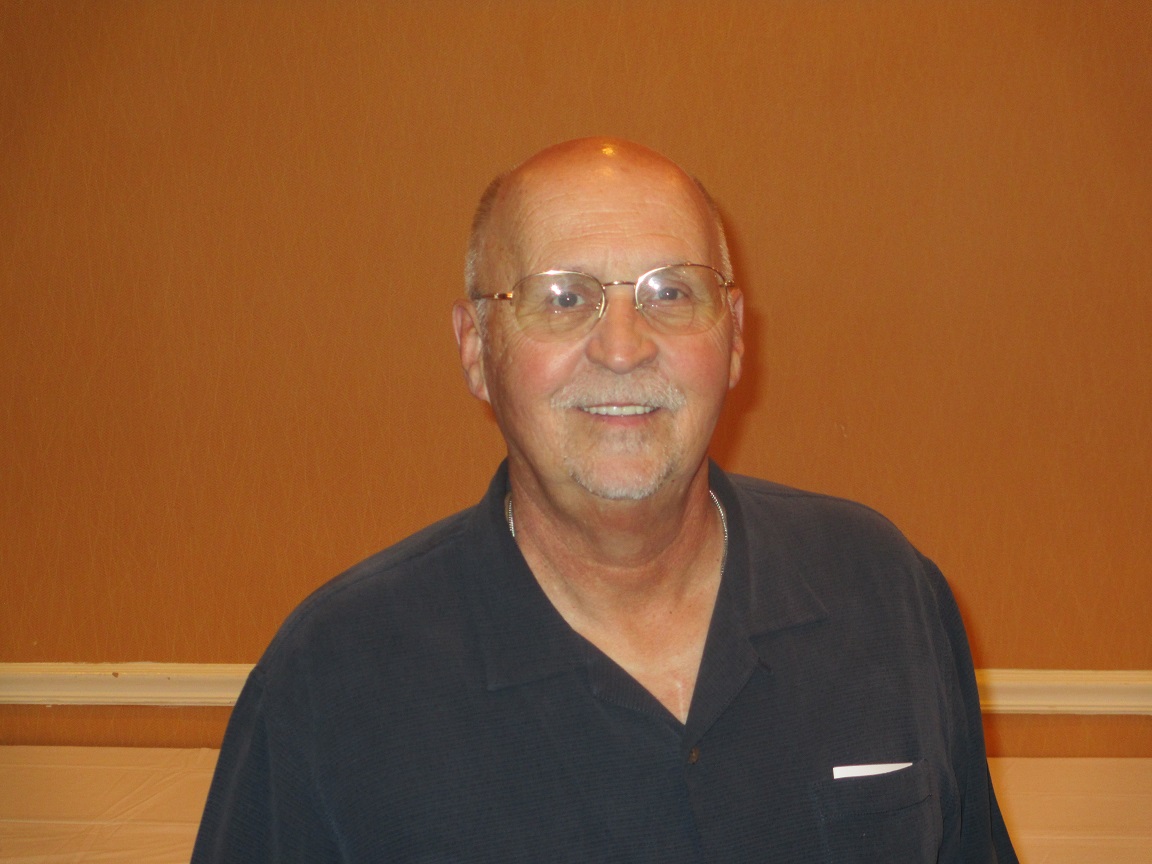 Jose and Judith Martinez

Antonio Mary Alice Gonzales

Dave Cota

George and Mary Ann Sternisha

Jack and Janet Minter

Bill and Sharon Smith

Bill Witmier and Joyce Stoudt

Terrell and Diane Fearrand

Federico and Marianne Zerio

Bob and Joyce Foreit

Tom and Karen Kosir

Larry Maxey

Dottie Dewberry

Ed and Susan Beck

Gary and Christine Wilburn B-1-12

John Gillespie

Doug and Sue Jarman

George and Carol Doebler B-1-12

Don Dierks

Dennis Schell

Brooks Matyi

John and Ahnawake Mashunkashey

David Hulsey

Malcolm Emery

Dick Backus

John Doherty

Dick and Kathy Myrdal

Scroll down for list of attendes

Also what your package includes

Names were last updated: September 13, 2014
Reunion attendees : Your 2014 Reno reunion package includes the following;

The "new" Echo Company cover a $20 value. The only change is the color, the design made by Eddie Burton (deceased) is still being used.

BREAKFAST SERVED IN THE HOSPITALITY ROOM ON MONDAY 9/22, TUESDAY 9/23, & WEDNESDAY 9/24.

Coffee - regular and decaf

individual chilled orange and tomato juices

assorted cereals and 2% milk

assorted muffins & croissants

scrambles eggs

crispy bacon

BANQUET - WEDNESDAY 9/24/14

COLORS AT 1800 PRESENTED BY THE RENO AREA 2014 DEVIL PUPS GRADUATES

DINNER SERVED AT 1845

Salads:

seasonal field greens w/ dressing and fixings

country style potato salad

Mediterranean pasta salad

antipasto salad

sliced seasonal fruit & berries

Dinner

Hot Entrees:

BBQ breast of chicken

grilled salmon filet w/ lime butter sauce

grilled pork loin w/ rosemary demi-glaze

Carving station:

Roasted Baron of Beef, w/ au jus, horseradish

Desserts:

assorted cakes and cheesecakes

warm bread pudding w/ whiskey sauce

coffee - regular & decaf