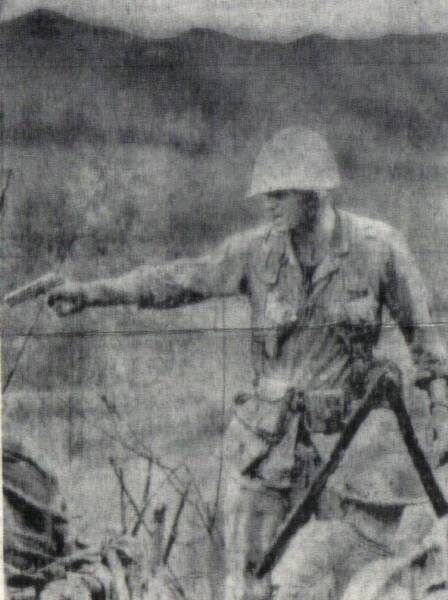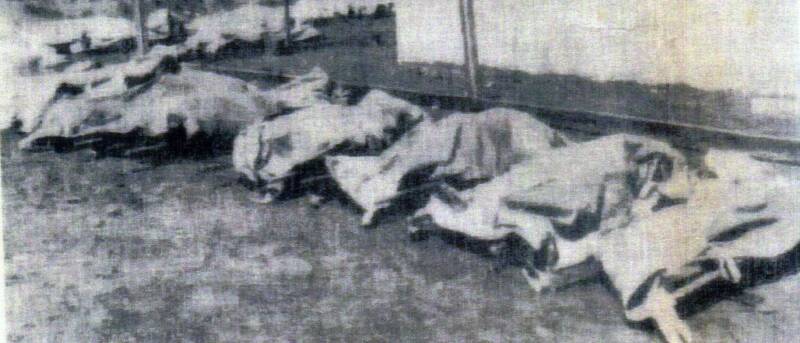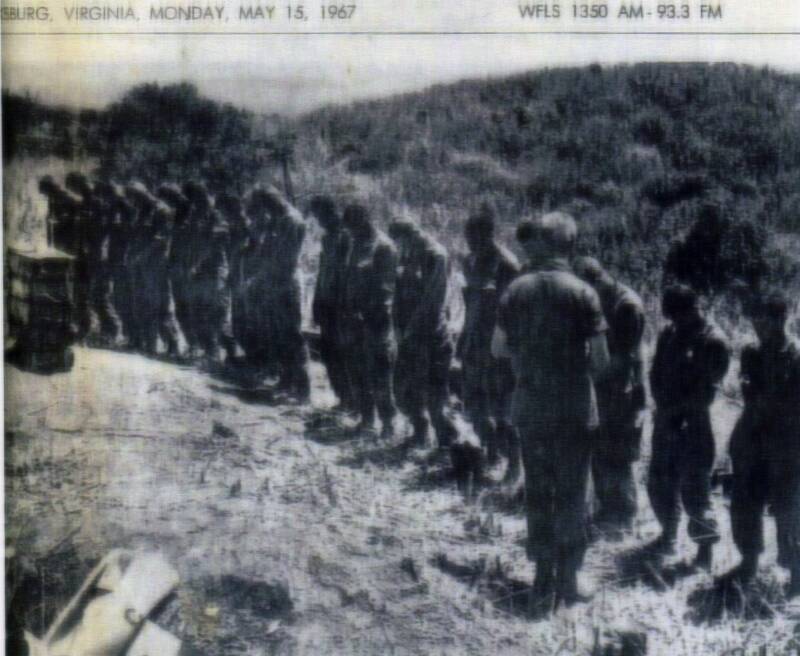 A U.S. Marine (Lt. Jim Cannon) stands up and aims his automatic pistol during the final stages of the battle for Hill 881.

Marines, led by a Navy Chaplain, bow their heads during service on Hill 881 last week. The Leathernecks gave thanks they came through alive and unhurt in the battle for the strategic position South Vietnam that took the lives of buddies.

Bodies of Marines lie wrapped in rubber sacks in KheSanh, South Vietnam, yesterday, after they were evacuated from Hill 881 North. The Hill was taken from North Vietnamese regulars yesterday by members of the 3rd Marine Regiment, ending 12 days of savage fighting that killed 160 American and wounding 745. Hill 881 overlooks KheSanh which is located 12 miles south of the demilitarized zone and 10 miles east of the Laotian border.

Killed in Fighting for Hill 881




All photo's are from newspaper clippings,

submitted by Major James Cannon







Paul Marquis Web Master

& proud member of Echo Company