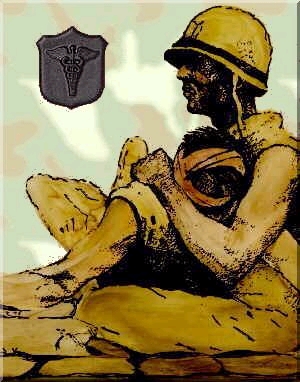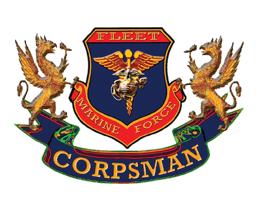 Wherever you find the Navy, Wherever you find the Marine Corps,  there you will find the Navy Hospital Corpsman. In times of peace, he or she toils increasingly, day and night, providing quality care to numerous beneficiaries. In times of war, he is on the beaches with the Marines, employed in amphibious operations, in transportation of wounded by air, on the battlefield, and on all types of ships, submarines, aircraft carriers, and landing craft. In short, wherever services may be required, the Hospital Corpsman is there, not only willing but prepared to serve his country and his fellow man above and beyond the call of duty.

ECHO COMPANY SALUTES

NAVY CORPSMAN

United States Navy

Field Corpsman

"Above and beyond

the call of duty"

Corpsman

Clarence Dub Young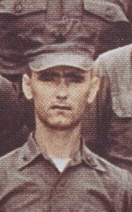 Awarded the Bronze Star w/ combat "V" Awarded  3 Purple Hearts

Awarded the Bronze Star w/ combat "V" Awarded  (3) Purple Hearts


HM3 Edie, Kurt Charles Third Platoon KIA 03 May 1967

Quang Tri "Hill 881"

Age: 22

Home town: Sunnyvale, CA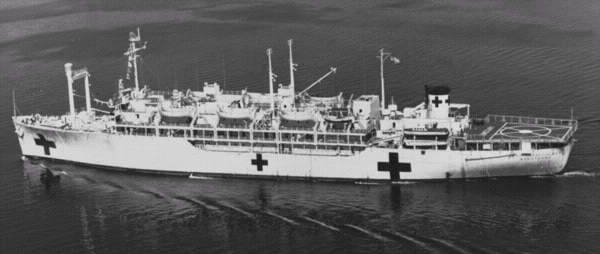 HN Dionne, Robert  2nd Platoon KIA 14 July 1965

Quang Nam

Age: 22

Home town: Manchester, NH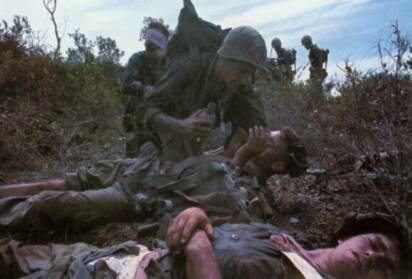 Some of Echo Company wounded Marines

can anyone recognize them?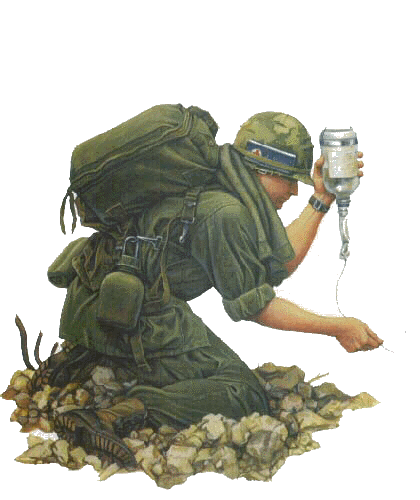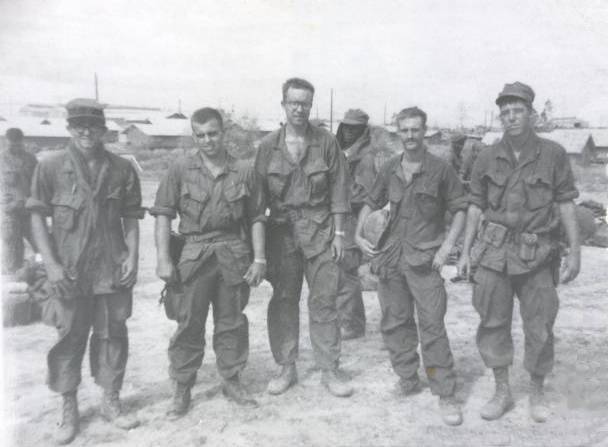 3rd from left is Doc Hartsock & last one on right is CL "Smitty" Smith.

Does anyone remember the other Corpsmen pictured?

Photo was taken14 Jan 1969 outside Con Thien.

Navy Medical Corps Celebrates 135Years of Service

By Doris M. Ryan

Navy Newsstand

WASHINGTON, February 28, 2004 -- More than 4,000 Navy physicians around the world will celebrate the Navy Medical Corps birthday March 3.

Uniformed physicians, both active-duty and Reserve, are part of a unique health care organization where they practice medicine in Military Treatment Facilities, in the field, aboard ships, on submarines and with aircraft squadrons. They focus on maintaining the health and readiness of active-duty Sailors and Marines, and at the same time provide health care to family members and military retirees.

"Navy physicians, by volunteering for the Medical Corps, are dedicating part of their medical career to serving those who serve this nation," said Rear Adm. Donald C. Arthur, chief of the Medical Corps and commanding officer of the National Naval Medical Center, Bethesda, Md. "Naval Medicine provides the best health care in the world."

Navy physicians meet the challenge of balancing the health care needs of a diverse population of beneficiaries and meeting military medical missions.

"We are masters of the unexpected," said Arthur. "Our doctors can work under the most austere conditions. They practice medicine in garrison with the Marines, at sea and in combat, where they are faced with injuries of incredible severity and complexity. Because of the part they play in Naval Medicine, it is vital to maintain professional qualifications and readiness to support Sea Power 21 and the Commandant's Guidance."

The Navy Medical Corps includes more than 47 specialties and nearly 200 subspecialties.

"Physicians in the Navy fill many roles," said Capt. Michael P. Malanoski, the Medical Corps career planner at the Bureau of Medicine and Surgery. "The most recognizable are the practicing clinicians in the hospitals and clinics, and those assigned to the operational forces, like general medical officers, flight surgeons and undersea/diving medical officers. There is also a small cadre of physicians involved in basic and clinical research focused on military-specific areas, like infectious diseases, biological warfare, blood banking and advanced trauma care. Also, many physicians fill positions in executive medicine as leaders in the Navy, either at the MTFs or in the field."

"This birthday is a celebration. We recognize the accumulation of professionalism in Naval Medicine," said Arthur. "We are not just celebrating a particular Corps, because the Medical Corps is inextricable from all the other corps in the Medical Department. We are a team. The doctors, nurses, corpsmen, dentists, technicians and Medical Service Corps members work together."

"I will be leaving as head of the Medical Corps on March 6," said Arthur. "I've been the Corps Chief for four and a half years, and it has been one of the proudest times for me as a naval officer because of the incredible level of professionalism I've seen in the Medical Department. I am very proud to be part of the Medical Corps."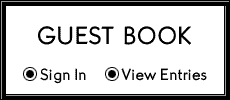 TO OUR CORPSMEN

SEMPER FI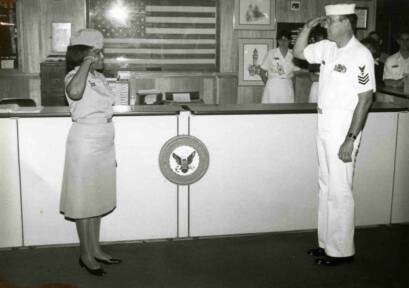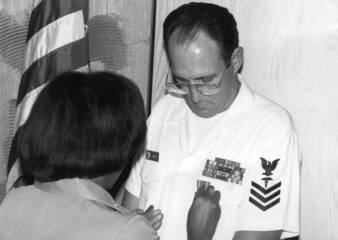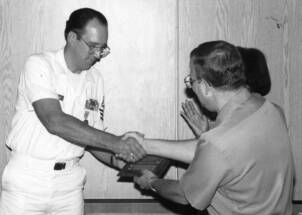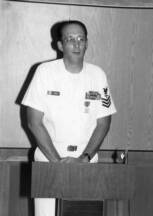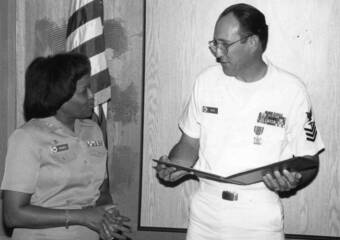 Doc Giese

retirement ceremony

"FOR THE LAST TIME"

Doc Geise asking permission to go a shore

Doc being awarded second Navy/Marine Corps Achievement Medal

by the C/O Naval Hospital Great Lakes.

C/O & X/O handing Doc his

Command Plaque

C/O & Doc Giese

with Retirement Certificate

Photo submitted by Martin Patton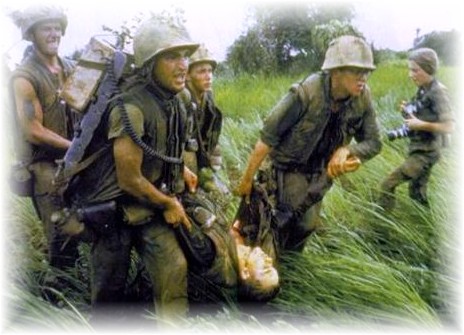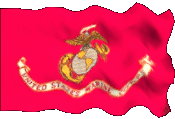 By Larry Burrows Vietnam 1966

As a side note, Doc Giese played the Corpsman in the movie 4th Of July with Tom Cruise. And was the Medical Technical Advisor for the film. Doc was a member of Dale Dye's "Warrior Inc", which was the Military Technical Advisors hired for the film. Dale Dye was with Echo Company while in Vietnam.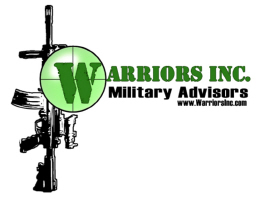 Check out Echo member

Dale Dye's web site HERE.
Saying a few words

to the troops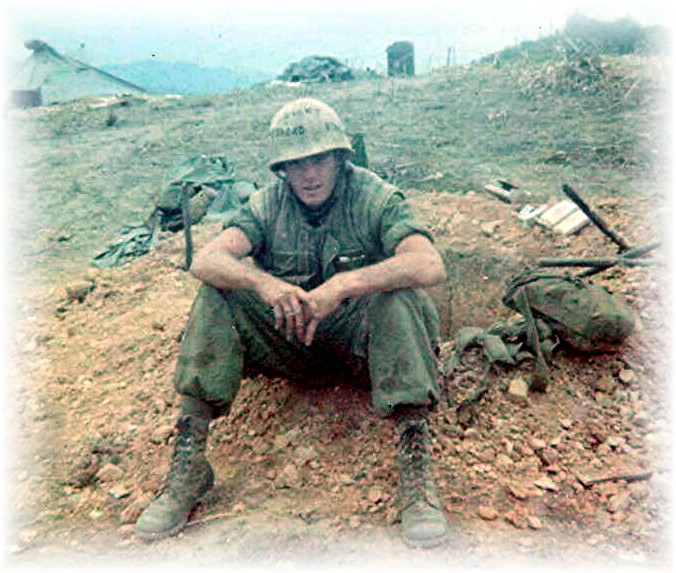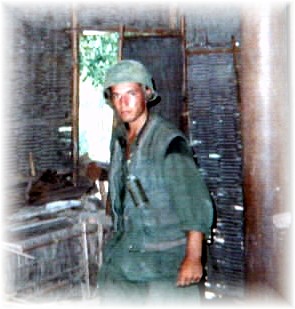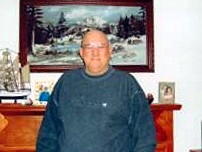 COUNTER ADDED ON JUNE 16TH 2009

HN Bourne, George  First Platoon KIA 10 Aug 1969

Quang Tri